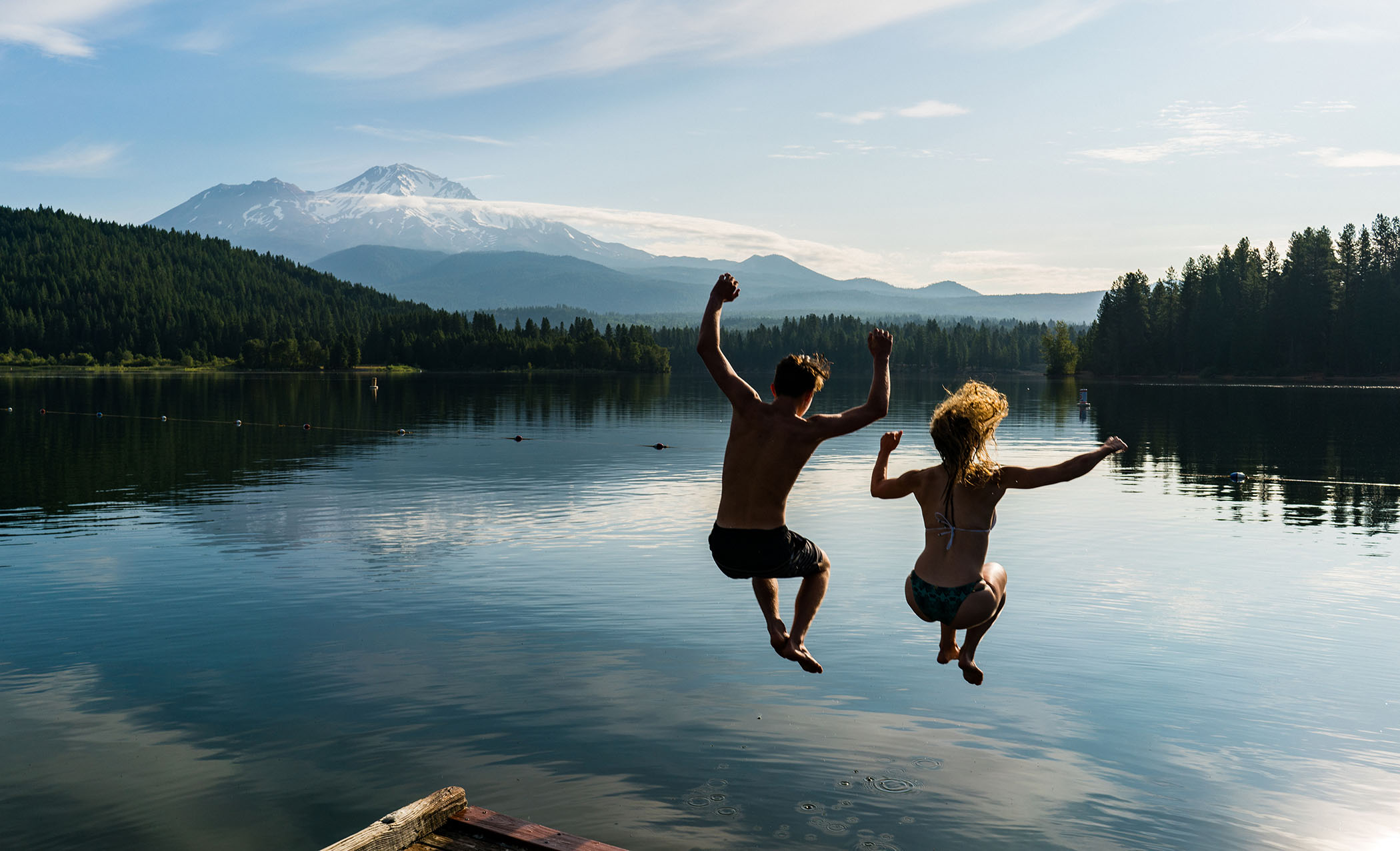 WELCOME TO THE


Jewel of Northern California
We're Open! April 1st thru November 1st 2021.
 Camp & Cabins at Lake Siskiyou
Welcome to Lake Siskiyou Camp Resort, located on the SW side of Lake Siskiyou, with panoramic views of Mt Shasta and the Shasta Trinity National Forest. Enjoy quiet fishing moments on the dock, quality family time on the lake, or kick back and relax on your cabin deck, Lake Siskiyou Camp Resort is the perfect place to take a break and enjoy the great outdoors.
Accommodations
Stay lakeside with Mt Shasta out your door.
Cabins, retro trailers, tent & RV sites.
Marina/Boat Rentals
Get out on the lake in a boat! Deluxe Fishers to Patio Boats for up to 20 people.
Eat & Drink
Open Daily from Memorial Day to Labor Day. Enjoy casual local California food & drink.
Sign up to our mailing list